Humanscale's innovative task lights were designed, like all their products, with performance, simplicity and beauty as their drivers. These intuitive task lights help to reduce eye strain, improve computer-based reading comfort and reduce energy use and costs. All of our task lights feature a sustainable design and use advanced LED technology, so the user can work in comfort and companies can shrink their carbon footprint.
3 Items in Grid
4 Items in Grid
List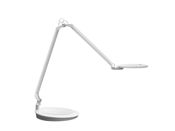 Humanscale's Element Disc task light brings together advanced technology and optimal functionality. An innovative and adjustable LED desk lamp, Element Disc complements any workspace, home office or hospitality environment. Using Thin Film LED Technology, it offers seven levels of brightness with just an effortless pinch of the light head. It also features a PIR occupancy sensor that turns the unit on or off when the user enters or leaves the area.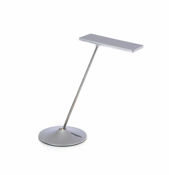 The most celebrated and beautiful table light in the industry, Horizon is a visually striking embodiment of Humanscale's commitment to high performance and functionality. Recipient of the prestigious Red Dot Award and a Next Generation Luminaires Award for product design and performance, Horizon resides in the permanent collection of the Museum of Modern Art (MoMA). This iconic piece is available in eight vibrant colors and seamlessly complements any design aesthetic.